Description
Order acrylic tube transparent XT at Kunststof Forte
Why a transparent acrylic pipe Order XT from Kunststof Forte? The advantages at a glance:
Fast delivery
Pay safely
Personalised service
Tailor-made is possible
Wide range of products online - large stock
We are happy to provide you with expert advice
Quote request within 24 hours
Do you have a question about a clear acrylic tube from our range? Please feel free to contact us for free advice on plexiglass. Call us at +31 (0) 622 340 847 send an e-mail to info@kunststofforte.nl or leave your details in the contact form. Then we will get back to you as soon as possible.
difference between acrylic gs tube and acrylic xt tube
Acrylic is optically purer than polycarbonate. Polycarbonate, on the other hand, is much more impact-resistant than acrylic. What is the difference between acrylate XT tube and acrylic GS tube? Acrylic GS is optically slightly purer than XT tubes, this is due to the extrusion process by which XT tubes are produced.
Transparent acrylic tube XT
We have an exceptionally large and wide stock of acrylic tubes, also called Acrylic or Perspex pipes. You can choose from various diameters and wall thicknesses. We can deliver these transparent, clear Perspex tubes quickly and economically from our own stock. The tubes are optically pure, strong and can be processed by us. Acrylic tubes are used in stand- and exhibition building, in furniture-/interior construction and mostly for technical applications.
Processing of XT transparent acrylic tube
We can glue the pipes watertight for you, or do you have other wishes? This material is easy to process, saw, glue or drill. The tubes are only sold per full length or half length, but we can cut the tubes to size for you. In that case you will also receive the remaining pieces of the sawn tube at home. Acrylic moulded tubes are weatherproof, UV stable and do not yellow. The Plexiglas xt tubes XT are reasonably UV stable and weatherproof, but they are not designed for long-term outdoor use. Eventually they will yellow.
Acrylic tube XT properties
Material:
Acrylate / PLEXIGLAS®
Shape:
pipe
Colour:
bright
Outer diameter in mm:
12, 15, 18, 20, 22, 25, 30, 40, 50, 60, 64, 70, 80, 90, 100, 110, 120, 133, 150, 160, 180, 200, 250
Wall thickness in mm:
2, 2,5, 3, 4, 5
Length:
Half length (±1000mm), Full length (±2000mm)
Applications:
sets, reactors, shop presentation
Branches:
set design, industry, plastics processing/trade, machine building, shop fitting
| | |
| --- | --- |
| Uitzettingscoëfficient | 0.6 mm/m 10°C |
| Soortelijke massa: | 1.19 g/cm³ |
| Diktetolerantie: | 0.4 mm +/- 10% van de nominale dikte |
| Zaagtolerantie: | +/- 1mm |
| Afwijking haaksheid | 1.5 mm/1m |
| Emoduul: | 3300 Mpa |
| Brandclassificering: | E volgens EN13501 |
| Buigsterkte: | 1200 kg/cm |
| Gebruikerstemperatuur: | -40°C- +80°C |
| Randen: | schoongezaagd |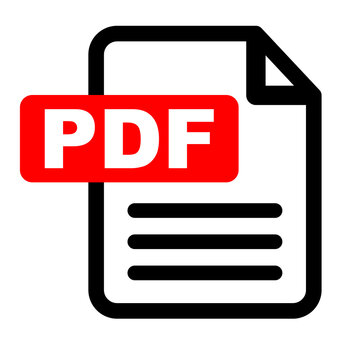 Place an order in the webshop
Would you like to order transparent acrylic tube XT? Choose the diameter and wall thickness you want, select the number of acrylic tubes you want and put the products in the shopping basket. Or ask for a offer to! Do you have any questions about the products in our range, or do you have a wish for a certain processing? Please do not hesitate to contact us.
You can contact us by calling +31 (0) 622 340 847 or send an e-mail to info@kunststofforte.nl. It is also possible to leave your contact details in the contact form. Then we will contact you as soon as possible to give you more information about the products.