Description
Dekkend Acrylaat plaat kopen bij Kunststofforte
Fast delivery time;
Pay safely;
Personalised service;
Wide online range;
We have a lot of knowledge, so you can also come to us for advice.
Wilt u Dekkend Acrylaat kopen? Plaats dan direct een bestelling via onze website. Wij zorgen ervoor dat deze delivered as soon as possible zal worden. Hebt u vragen over de profielen of het bestelproces? Neem dan contact op met onze klantenservice via de contactpagina.
Acrylaat dekkend wit of zwart ligt standaard op voorraad in 2 en 3mm dik met een tweezijdig glanzend oppervlak. Deze collectie is gemaakt van geëxtrudeerd (XT) acrylaat, hierdoor kent het materiaal nauwelijks diktetolerantie. Dit houdt in dat de plaat altijd exact de dikte heeft die je besteld. Dit is ideaal voor toepassingen waarin het materiaal in een profiel of kozijn zit. Omdat XT acrylaat in grote hoeveelheden wordt geproduceerd is het relatief iets goedkoper dan gegoten acrylaat, maar hebben we er ook minder verschillende diktes van op voorraad. Dekkend wit en zwart hebben we ook in gegoten acrylaat op voorraad tot 18mm dik.
Deze witte Plexiglas / Acrylaat plaat is een dekkende witte kunststof plaat. Dat wil zeggen dat het materiaal nagenoeg (±1%) geen licht doorlaat. Dit maakt het geschikt om bijvoorbeeld met kit tegen een muur aan te bevestigen, zonder dat de kit zichtbaar is. Het materiaal is bedoelt voor optische toepassingen wat wil zeggen dat u er vanuit kunt gaan dat het materiaal volledig krasvrij is en toegepast kan worden voor bijvoorbeeld hoogwaardige interieur of signing toepassingen.
Toleranties en afwerking
De diktetolerantie op een Plexiglas plaat wit of zwartvan 3mm dik is ±0,3mm. De maximale plaatafmeting is 3.050 x 2.050mm. De zaagtolerantie voor op maat gezaagde platen is ±1mm. Let op, de uitzetting van plexiglas is 0,06mm per °C per meter. Een plaat van 3 meter lang zet dus 0,21mm uit per °C temperatuurverschil! Dit plexiglas heeft een dubbelzijdig glanzend oppervlak en is aan beide zijden voorzien van een folie ter bescherming van het materiaal. Wij raden aan om de folie pas van de platen te verwijderen als u eventuele nabewerkingen al heeft gedaan en zeker weet dat alles goed past. De kopse kanten van een plexiglas plaat hebben een lichte zaagslag en worden mat door het zagen. Uiteraard zijn de randen braamvrij.
Verwerken van witte en zwarte Plexiglas platen gegoten
Wit en zwart dekkend plexiglas ofwel acrylaat kan zowel worden gegoten als worden geëxtrudeerd.  De gegoten variant is de betere van de twee omdat er door het productieproces minder spanning in het materiaal zit. Dit maakt het relatief goed bewerkbaar. Verspanende bewerkingen als boren en frezen zijn geen probleem mits er rekening wordt gehouden met een aantal zaken. Bekijk meer specifieke informatie over het bewerken van wit en zwart plexiglas.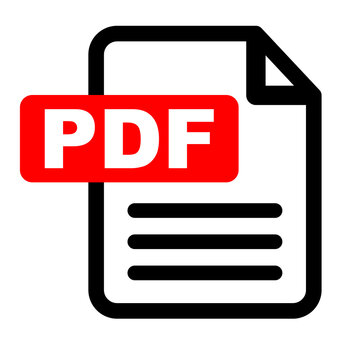 Place an order in the webshop
Wilt u een Acrylaat dekkende plaat bestellen? Kies de diameter en de wanddikte naar wens, kies het aantal Acrylaat dekkende plaat dat u wenst en doe de producten in de winkelmand. Of vraag een offer to! Do you have any questions about the products in our range, or do you have a wish for a certain processing? Please do not hesitate to contact us.
You can contact us by calling +31 (0) 622 340 847 or send an e-mail to info@kunststofforte.nl. It is also possible to leave your contact details in the contact form. Then we will contact you as soon as possible to give you more information about the products.