Description
Order acrylic tubes opal XT at Kunststof Forte
Why order an Acrylic tubes opal XT from Kunststof Forte? The advantages in a row:
Fast delivery
Pay safely
Personalised service
Tailor-made is possible
Wide range of products online - large stock
We are happy to provide you with expert advice
Do you have a question about Acrylic tube opal XT from our product range? Please feel free to contact us for advice, without obligation, about Acrylic tubes opal XT. Please call +31 (0) 622 340 847 send an e-mail to info@kunststofforte.nl or leave your details in the contact form. Then we will get back to you as soon as possible.
Opal acrylic tubes are made of extruded acrylic and have a high gloss surface. These types of tubes are often used by the lighting industry because they spread the light beautifully and evenly (diffuse). Opal tubes have a light transmission of 34%. If you are looking for a tube with a higher light transmission you can choose light opal tubes with a satin surface. All tubes can be ordered per full length (2 metres)
Applications of the acrylic pipe opal
Acrylic, also known as Plexiglas or Perspex, is suitable for various applications. Think of interior design, lighting, product demonstrations, ponds, decoration and displays. The tubes are available in transparent, satin and opal varieties.
The difference between satin and opal is that satin spreads the light best when combined with LED lighting. Opal is also very beautiful with LED, but has less diffusion. Opal is also always more shiny than satin.
How can you process the plexiglass tube?
The pipe is easy to work with. Among the processing possibilities are: sawing, sanding, milling, drilling and gluing. Furthermore, the acrylic tubes can be processed with normal tools that are suitable for metalworking. Think of metal drills and metal saws.
Application Acrylic tubes opal XT
Acrylic transparent tubes are used in stand and exhibition construction, in furniture/interior design and mostly for technical applications (reactors). Also well known are the water bubble tubes. We can glue the tubes watertight with special acrylic glue. Acrylic tubes XT are reasonably UV stable, but they are not designed for long-term outdoor use. They will eventually yellow.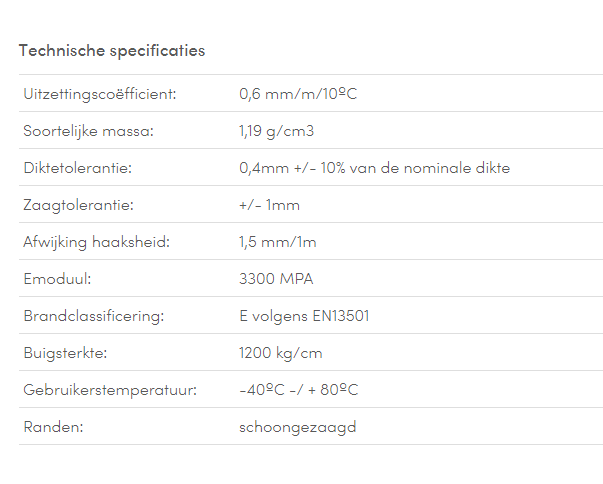 Place an order in the webshop
Would you like to order Acrylic tubes opal XT? Choose the diameter and the wall thickness as you wish, select the number of acrylic tubes opal XT you want and put the products in the shopping basket. Or ask for a offer to! Do you have any questions about the products in our range, or do you have a wish for a certain processing? Please do not hesitate to contact us.
You can contact us by calling +31 (0) 622 340 847 or send an e-mail to info@kunststofforte.nl. It is also possible to leave your contact details in the contact form. Then we will contact you as soon as possible to give you more information about the products.