Description
Plastic HDPE sheets
HDPE is also known as polyethylene or PE-HD. HDPE sheets in black are plastic sheets that are often used in all kinds of sectors in the life industry, including the apparatus engineering, chemical, energy and precision engineering industries. This plastic sheet material is widely used in these sectors because the material has a good price-quality ratio. The sheets are made of impact-resistant plastic and absorb little to no moisture. Polyethylene is not without reason the most widely used plastic in the industry.
Why buy HDPE sheets? The advantages of HDPE sheets in a row:
High impact strength at low temperatures
Less firmness and stiffness than PP-H
Very high chemical resistance
Available in various colours
Maximum temperature in continuous use approx. +80°C, if the moulded part is not subjected to any significant mechanical load.
Very low water absorption & Physiologically safe
Good electrical insulating properties
Easy processing
Application of HDPE plastic sheets
You can HDPE sheets are used for various applications. These include use in fish farms, tank construction, equipment construction, the food industry, the drinks industry, the transport sector, orthopaedic applications and installation and equipment construction. Polyethylene is very often used in the food industry, because nothing sticks to the material and it is tasteless and odourless.
Especially HMPE P500 is often used as cutting plate for the meat and fish industry. The plastic is also highly resistant to chemicals. This material is also very suitable for building suction installations, for shore protection, in loading bins, chutes, containers, chemical devices, playground equipment, cutting boards, slide rails and soundproof walls. However, HDPE sheets can be used for even more applications.
HDPE sheet to size
Are you looking for a tailor-made HDPE sheet? The black HDPE sheets that we sell in the webshop can be ordered to size. You can choose a length of 200 or 300 mm, a width of 1000 or 1500 mm and a thickness of 2 to 20 mm.
Made up of carbon and hydrogen molecules
HDPE or polyethylene sheets are characterised by the ongoing development that makes the material even better and more versatile. The fifth and newest generation is the PE100-RC. HDPE or PE-HD is the abbreviation for high density polyethylene and is produced at low pressure by means of a catalyst. This catalyst connects the ethylene molecules to very long molecule chains. Two molecule types are then linked together, the carbon and the hydrogen molecules to be precise. The HDPE plate belongs to the semi-crystalline plastics.
Processing of polyethylene
Gluing HDPE sheets is impossible, because polyethylene is greasy. HDPE sheet P250 is very good to weld, HMPE P500 and P1000 on the other hand are very bad to weld. If you want to attach this type of sheet, we recommend you do this by means of a mechanical connection, for example by using screws. Please note the relatively large expansion of PE, the expansion of PE is namely mm per °C per metre length. Example: a panel of 2000mm x 1000mm that is assembled at 15 degrees will shrink about 6mm (!) at 0 degrees over the length of 2000mm.
HDPE has the following processing options:
Welding
Adhesives
Machining
Water jet cutting
Laser beam cutting
Warm bending
Cold brew
Thermal forming
Please note
As the sheets are made of a relatively soft type of plastic and are delivered without protective film, there is a chance that the HDPE sheets will be delivered slightly damaged. The material may also be easily damaged during use. We therefore recommend not to use the material for presentation purposes. If you still want a high-quality finish of the polyethylene sheet, it is better to use another type of plastic, such as acrylic or plexiglass.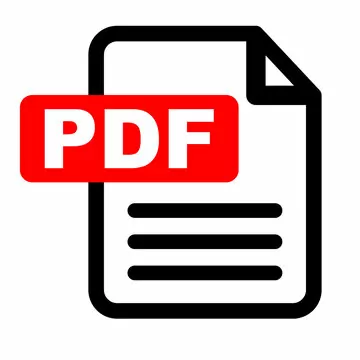 Order an HDPE sheet in the webshop of Kunststof Forte
Check out the possibilities on our website, select the thickness, length and width of the black polyethylene sheet you want and order a sheet in the web shop. When you place an order with us, you will benefit from a fast delivery time, safe payment and a personal service. Do you have a question about this product, or do you need expert help in choosing the right plate material? Please feel free to contact us for more information. For more information, please contact us at contact form Please fill in or call +31 (0) 622 340 847. We will be happy to tell you more about the possibilities.