Description
Waarom een Satijn acrylaat buizen lichtopaal bestellen bij Kunststof Forte? De voordelen op een rij:
Fast delivery
Pay safely
Personalised service
Tailor-made is possible
Wide range of products online - large stock
We are happy to provide you with expert advice
Heeft u een vraag over een Satijn acrylaat buizen lichtopaal uit ons aanbod? Neem gerust contact met ons op voor vrijblijvend advies over plexiglas. Bel naar +31 (0) 622 340 847 send an e-mail to info@kunststofforte.nl or leave your details in the contact form. Then we will get back to you as soon as possible.
Satijn acrylaat buizen
Wij beschikken over een uitgebreid aanbod, waardoor u altijd een geschikte Satijn acrylaat buizen vindt. Dit worden ook wel Plexiglas® of Perspex® buizen genoemd en zijn beschikbaar in verschillende diameters en wanddiktes. Deze satijn acrylaat buizen kunnen wij u snel en voordelig leveren uit eigen voorraad. De buizen zijn optisch zuiver en opaal van kleur, sterk en kunnen door ons worden bewerkt op de manier die u wenst.
Different applications
Een acrylaat buis, is geschikt voor een verscheidenheid aan toepassingen. Zo wordt dit product veel gebruikt in de stand- en tentoonstellingbouw, in de meubel-/interieurbouw en veelal voor technische toepassingen (reactoren). Maar ook voor het gebruik in een etalage en in de verlichtingsindustrie is een transparante acrylaat buis zeer geschikt.
Acrylaat geëxtrudeerde satijnen buis is een product van hoge kwaliteit, dat zowel aan de binnen- als buitenkant een mat oppervlak heeft. De lichttransmissie van dit product is 70%, waardoor een constant lichtniveau zonder vlekken kan worden bereikt met de juiste verlichtingsbron.
Typische productkenmerken zijn onder meer een goede weerstand tegen mechanische belasting, een hard oppervlak en een goede thermische stabiliteit. Het temperatuurbereik op lange termijn van geëxtrudeerd acryl is van -20 ° C tot 60 ° C.
Typische toepassingsgebieden voor geëxtrudeerde acryl zijn onder meer decorontwerp voor film en tv, winkelvoorbeelden en lichtontwerp. Geëxtrudeerd acryl is een materiaal dat zeer geschikt is voor fabricage, lijmen en CNC-draaien.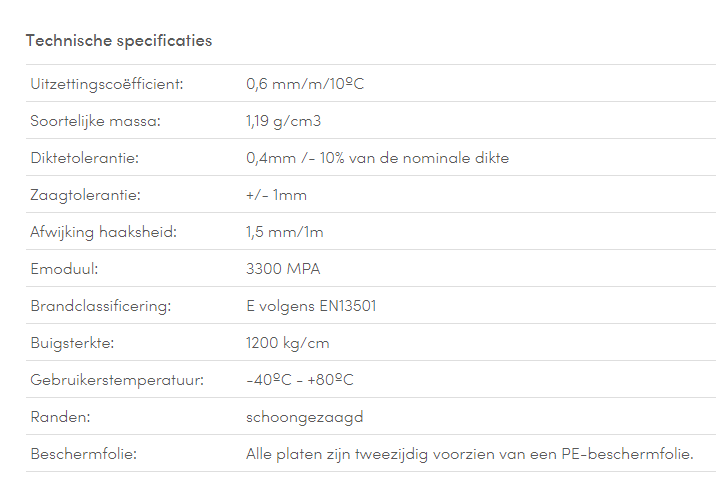 Place an order in the webshop
Wilt u Satijn acrylaat buizen bestellen? Kies de diameter en de wanddikte naar wens, kies het aantal Satijn acrylaat buizen dat u wenst en doe de producten in de winkelmand. Of vraag een offer to! Do you have any questions about the products in our range, or do you have a wish for a certain processing? Please do not hesitate to contact us.
You can contact us by calling +31 (0) 622 340 847 or send an e-mail to info@kunststofforte.nl. It is also possible to leave your contact details in the contact form. Then we will contact you as soon as possible to give you more information about the products.