Description
Wat is een aluminium sandwichpaneel?
Aluminium sandwichpanelen (Dibond®) zijn lichte platen die zijn opgebouwd uit drie lagen. De buitenste lagen zijn vervaardigd van aluminium en de kern is gemaakt van zwart kunststof uit polyethyleen. Deze aluminium composiet platen zijn UV- en weerbestendig, waardoor het zowel geschikt is voor interieur toepassingen als exterieur toepassingen. De platen zijn goed te bewerken met boren, zagen en frezen. Verder zijn ze licht van gewicht, schokbestendig en hebben een hoge stijfheid. Onze aluminium sandwichplaten worden geleverd met een beschermfolie.
Deze platen worden veel toegepast voor reclameborden, standbouw, voetbalborden, signalisatie, displays, fotomontage, belettering, winkelinrichting en interieurdesign.
De toepassingen van een ALU sandwichpaneel
Een ALU sandwichpaneel kan voor heel veel dingen worden gebruikt. Denk hierbij aan interieur toepassingen, zoals een keukenachterwand of een douchewand. Ook exterieur toepassingen, zoals reclameborden, boeiborden of gevelbekleding, zijn mogelijk. Door de grote keuze aan kleuren kunt u de aluminium sandwichpaneel gevel helemaal aanpassen aan uw stijl of toepassing. Ook heeft iedere plaat een matte en glanzende zijde. De mogelijkheden zijn dan ook eindeloos.
Als de platen in een frame worden gezet, kunnen ze ook buiten worden gebruikt en heeft u er jaren plezier van. Verder is het materiaal goed te bewerken. Dit kunt u ook goed zelf doen als u dit wilt. Ook zijn de platen licht, sterk, stijf en bijzonder vlak.
De kenmerken van een aluminium sandwichpaneel
Het aluminium sandwichpaneel ziet u vaak terug als wandbekleding of als reclamebord. Het voordeel van ALU sandwichpaneel is dat het licht is en ook goedkoper dan vergelijkbare materialen, zoals HPL. Verder is het materiaal goed en gemakkelijk te bewerken. Aluminium sandwichpanelen kennen veel mensen onder de naam Dibond®. Naast Dibond® is ook Alupanel een bekend merk. De platen kunnen ook prima buiten worden gebruikt. Als ze in een profiel of frame worden gezet, kunnen ze lang buiten hangen. Ook zijn de platen erg stijf, ondanks dat ze 3 mm dik zijn.
Wat zijn de voor- en nadelen?
Een sandwichpaneel van aluminium heeft vele voordelen. Ten eerste is er een ruime keuze aan kleuren en designs. Verder is het materiaal erg licht, stijf, sterk en vlak. Ook is het goed te bewerken. Nadelen kunnen zijn dan de randen iets ruwer zijn. Al is dit makkelijk glad te schuren. Ook heeft de kern van het materiaal een andere kleur dan het oppervlak. Dit is op te lossen door een afwerklijst, een profiel of door te kitten.
Do you want to order a large quantity? Then ask request a quote. Als u een vraag heeft over de aluminium sandwichpanelen, neem dan gerust contact met ons op. Bel naar +31 (0) 622 340 847, stuur een e-mail naar info@kunststofforte.nl or use the contact form op de website. We staan u graag te woord!
Wat zijn de eigenschappen van aluminium sandwichpanelen?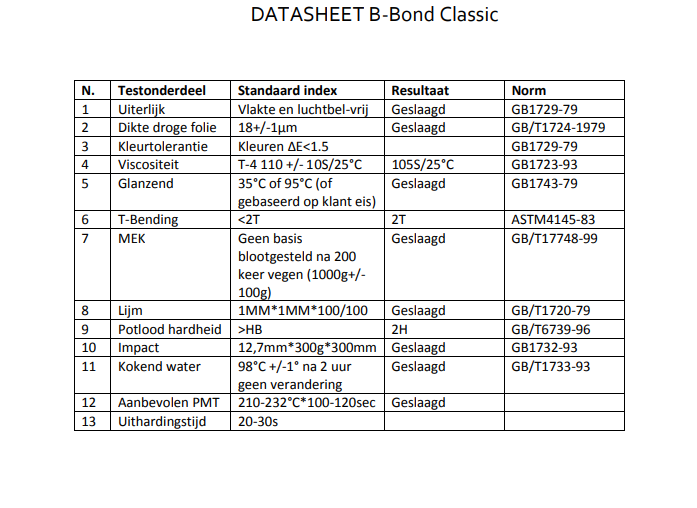 Aluminium sandwichpanelen bestellen bij Kunststof Forte
Ordering from Kunststof Forte offers you many advantages:
Heeft u hulp nodig? We voorzien u graag van deskundig advies;
Wilt u een bepaalde bewerking of maat? Dat is geen enkel probleem;
Snelle levering;
Pay safely;
Groot assortiment en ruime voorraad.
Voordelig uw sandwichpaneel van aluminium kopen in onze webshop
Wilt u graag een aluminium sandwichpaneel kopen? Bestel deze platen dan direct op onze website of vraag een offerte op maat aan. Eerst meer informatie aanvragen via het contact form is natuurlijk ook een optie. Verder zijn we telefonisch en per e-mail bereikbaar voor vragen of opmerkingen. U mag ons bellen op +31 (0) 622 340 847, of een e-mail sturen naar info@kunststofforte.nl.