Description
Door de uitstekende producteigenschappen voor binnen- en buitengebruik worden aluminium composiet platen dan ook veel gebruikt voor de volgende toepassingen: bekleding van balkons, achterwand in de keuken, kunststof wandpanelen, reclameborden, standbouw en displays. De aluminium composiet platen kunnen ook uitstekend voor dezelfde toepassingen gebruikt worden waar ook vaak Trespa® voor gebruikt wordt, zoals gevelbekleding, boeiboorden en dakranden.
Eigenschappen Aluminium Composiet plaat wit
Zeer duurzaam
Voor binnen en buiten gebruik
Verschillende diktes mogelijk
Enkelzijdig en dubbelzijdig te printen
Direct geprint: UV
Maximaal 150 cm breed
De voordelen van Aluminium composiet platen
Aluminium composiet platen hebben veel voordelen in vergelijking met andere plaatmaterialen. Door het gecombineerde gebruik van aluminium en kunststof zijn de aluminium composiet platen licht van gewicht en stabiel. En hoewel de platen zeer stijf en vlak zijn, zijn ze toch eenvoudig en voordelig te bewerken. De grote vormvrijheid van het materiaal maakt alle gewenste verwerkingstechnieken mogelijk. Daarnaast zijn de platen weer-en corrosiebestendig, duurzaam en volledig recyclebaar.
Alle voordelen op een rij
Weerbestendig: UV-werend en waterdicht
Licht van gewicht, eenvoudig te hanteren
Voor toepassing binnen en buiten
Geschikt voor veel bewerkingsmogelijkheden
Leverbaar in diverse kleuren en afwerkingen
Vlak en buigt niet snel, ideaal om te bestickeren
Fire retardant
Applications
Dankzij de gunstige eigenschappen van aluminium composiet platen zijn deze bij uitstek geschikt voor allerlei verschillende toepassingen. Denk bijvoorbeeld aan een kunststof wandpanelen, gevelbekleding van gebouwen, standbouw, displays, achterwand in de keuken, bewegwijzering, reclameborden, art prints etc.
Waarom aluminium Composiet plaat wit kopen bij Kunststofforte?
Fast delivery time;
Pay safely;
Personalised service;
Wide online range;
We have a lot of knowledge, so you can also come to us for advice.
Fast delivery
When you place an order with us, you will enjoy a fast delivery of 2-5 working days. This is highly dependent on how busy it is and the time of year (spring/summer season). If you want to know the exact delivery date of the plate(s) in advance, it is best to contact us. We can then arrange a specific date with you. So you know exactly where you stand.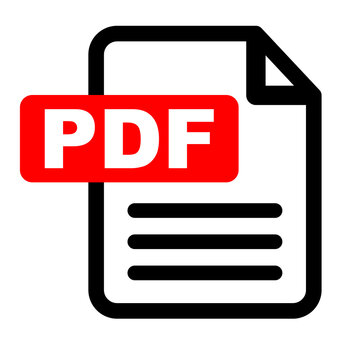 Datasheet Aluminium Composiet plaat
Bestel een witte aluminium composiet plaat
Bent u overtuigd van de voordelen die een aluminium composiet plaat biedt? Kies de kleur, de lengte en de breedte naar wens en plaats een bestelling! Wilt u eerst een offer Tailor-made or request more information? Of course you can. For more information, please feel free to contact form with us.
We can be reached by telephone, e-mail and via the contact form. Call us at +31 (0) 622 340 847 or send an e-mail to info@kunststofforte.nl. Our expert staff will be happy to advise you.