Description
Acrylaat plaat helder bestellen bij Kunststof Forte
Waarom kiezen voor een plaat Acrylaat plaat van Kunststof Forte? De voordelen op een rij:
Fast delivery
Pay safely
Personalised service
Wide online range
We are happy to provide you with expert advice
Bekijk het aanbod, kies de lengte en breedte naar wens en plaats een bestelling. Heeft u een vraag over de producten uit ons aanbod? Neem gerust contact form for more information or request a offer to. We will be happy to help you.
Soorten Acrylaat
Er zijn twee soort acrylaat platen extruded and gegoten platen. Het verschil tussen beide zit in het productieproces. Geëxtrudeerde platen worden gewalst om ze op de juiste dikte te krijgen. Dit drukt de prijs en om die reden staat geëxtrudeerd acrylaat ook bekend als goedkoop en gegoten als de beste kwaliteit.
Het verschil: gegoten en geëxtrudeerd acrylaat
Acrylaat wordt op twee verschillende manieren geproduceerd, het kan worden gegoten (GS) and geëxtrudeerd (XT). Elke methode produceert zijn eigen materiaaleigenschappen. Beide versies kunnen in principe heel goed worden verwerkt, maar ze gedragen zich elk anders tijdens de laserbewerking. Het is daarom handig om een basiskennis te hebben over acrylaat om zo de juiste acrylaat voor uw toepassing te kiezen.
Gegoten acrylaat (GS)
Gegoten acrylaat wordt gegoten als een vloeibare massa tussen twee glasplaten. Het resultaat is een homogeen and spanningsvrij materiaal met gelijke mechanische eigenschappen in de richtingen x en y. Vanwege dit productieproces is de diktetolerantie echter aanzienlijk hoger en is deze ongeveer ±15%. Dit is de hoogte die nageleefd moet worden voor toepassingen met steekverbindingen. Het productieproces voor gegoten acrylaat is duurder en daarom kost gegoten acrylaat ook meer dan geëxtrudeerd acrylaat. Acryl lasersnijden creëert braamvrije snedes aan beide zijden. Lasergraveren levert ook betere resultaten op dan geëxtrudeerd acrylaat, namelijk een perfect wit gegraveerde beeldresulaten.
Geëxtrudeerd acrylaat (XT)
Geëxtrudeerd acrylaat wordt geproduceerd door een extrusieproces dat een acrylmassa door een mondstuk met de gewenste dikte drukt. Deze vervaardigingswerkwijze geeft de geëxtrudeerde acrylaat verschillende mechanische eigenschappen in de x- en y-richtingen. Bovendien heeft het een lagere diktetolerantie van ± 5% en is het dus zeer geschikt voor toepassingen met connectoren. Wanneer geëxtrudeerd acryl wordt gesneden met een laser cuttingmachine, ontstaat een met vlam gepolijste snijrand die aan één kant minder scherp is. Geëxtrudeerd acrylaat is goedkoper om te produceren en is dus ook goedkoper als een serieproductie. In de regel vereist geëxtrudeerd acrylaat minder laservermogen dan voor gegoten acrylaat in dezelfde plaatfikte. Lasergraveren op geëxtrudeerd acrylaat wordt niet aanbevolen omdat het resultaat alleen mat grijs is.
Voordelen ten opzichte van glas
Sterker dan glas
Minder gewicht
Eenvoudig te bewerken
Sustainable
Elektrische eigenschappen van Acrylaat plaat helder
Door de vochtopname is het materiaal minder geschikt voor isolatiedoeleinden. De hoge elektrische oppervlakteweerstand (10,15 Ohm) heeft als nadeel dat de platen vaak sterk statisch geladen zijn.
Food and chemical resistance
De meeste anorganische stoffen tasten Acrylaat niet aan. Het materiaal is niet giftig en mag dan ook onbeperkt met levensmiddelen in aanraking komen.
Characteristic features and applications
Uitstekende weerbestendigheid
Zeer grote helderheid, transparanter dan glas
30 x sterker dan glas
Laag soortelijk gewicht (1,2)
Goede slijtvastheid
Bijzonder geschikt voor voedingsmiddelen
Grote slag- en breukvastheid in vergelijking met glas
Optimale oppervlaktegladheid
Uitstekend toe te passen als balkonpanelen, trappanelen, windschermen, lichtreclame, gevelteksten, luifels, vitrines, bootruiten, geluidsschermen, voorzetbeglazing, displays, dakkoepels, verlichtingsarmaturen, naamborden, kunstvoorwerpen, meubels en decoratiemateriaal.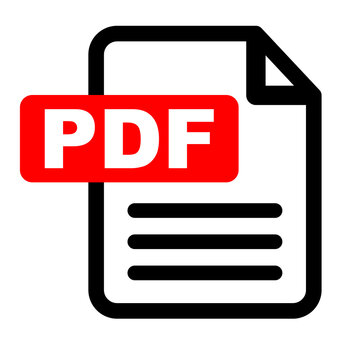 Bestel een Acrylaat plaat  helder
Bent u overtuigd van de voordelen die een Acrylaat plaat helder biedt? Kies de lengte en de breedte naar wens en plaats een bestelling! Wilt u eerst een offer Tailor-made or request more information? Of course you can. For more information, please feel free to contact form with us.
We can be reached by telephone, e-mail and via the contact form. Call us at +31 (0) 622 340 847 or send an e-mail to info@kunststofforte.nl. Our expert staff will be happy to advise you.